Displaying items by tag: solar array
Thursday, 17 September 2020 14:19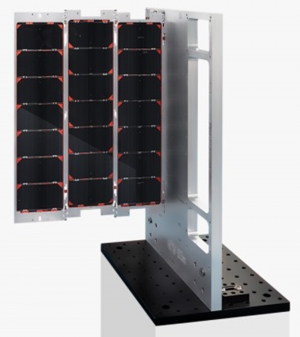 Designed and qualified for maximum power generation and ease of platform integration. Our off-the shelf Solar Arrays offer over a decade of flight heritage and quality assurance. Double and Triple deployable solar arrays are available for missions requiring additional capacity for their CubeSat. These are recommended depending on customer power requirements and deployed along the long edge of the spacecraft.
Our plug-and-play solar array solutions integrate easily with our platform range; from body mounted to triple deployed solar panels, we utilise the latest manufacturing techniques to deliver highly reliable, low-mass, power generation solutions to our customers.
Our solar panels support 3U to 12U platforms
PCB Substrate with space-grade Kapton coverlay
Coarse Sun sensors, Temperature sensors, and Magnetorquers included
Fine Sun sensors as optional equipment
Connectors to EPS and ADCS
Compatible with AAC Clyde Space CubeSat Structures
Thursday, 18 April 2013 12:03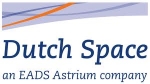 Dutch Space is a supplier of subsystems for the European space industry. The company, originally a member of the Fokker group, was established as an independent company in 1995, and has about 300 employees (in 2013).
Dutch Space is a European independent solar array manufacturer for spacecraft. The solar array program ranges from telecommunication and science to earth observation applications. The Dutch Space solar arrays combine heritage (based on the Advanced Rigid Array - ara- concept) and flexibility.