Displaying items by tag: AFSK
Thursday, 17 September 2020 14:46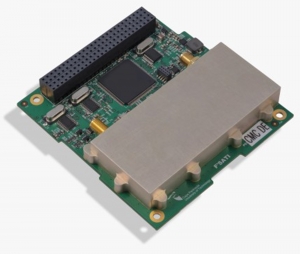 Our software-defined radios are highly adaptable communication solutions that have a 100% success rate on orbit. We offer systems ranging from VHF to X-band, Ku-Band and Ka-Band. Combined with our platform range, our transmitter and transceivers enable performance without compromise.
TT&C and data downlink solutions
A range of high-performance PULSAR antennas available
Supports both amateur and commercial bands
Compatible with all AAC Clyde Space structures
The PULSAR-TMTC is a compact telemetry and command radio designed for nanosatellite missions, compatible with the CubeSat standard with a CubeSat kit PC/104 form factor. The transceivers are ideal for space missions where a low data–rate uplink and downlink is required as well as a robust lower data-rate back-up radio for a higher data-rate radio. The AX.25 protocol implemented is popular among amateur radio enthusiasts. A transparent downlink mode is available with a CCSDS compatible ½ rate convolutional encoder.
PULSAR-TMTC implements 9600 bps GMSK and 1200 bps AFSK and operates in full-duplex (VHF/UHF) or half-duplex (UHF) mode. A combination of AFSK and GMSK is configurable for transmit and receive. These modes are selected as an I2C command and the default mode will be selected if a reset occurs. The default mode can be requested at time of production. The transceiver offers transmit and receive frequencies covering both amateur and commercial bands.