Earth from Space: Kangerlussuaq Glacier
Written by Copernical Team
Friday, 14 January 2022 08:00

Write a comment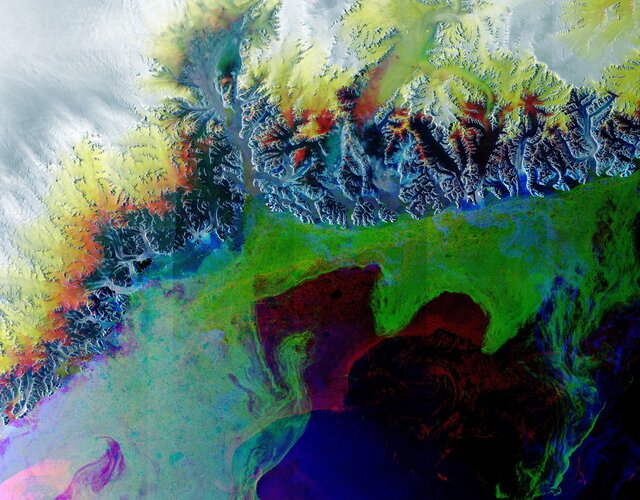 The Kangerlussuaq Glacier, one of Greenland's largest tidewater outlet glaciers, is pictured in this false-colour image captured by the Copernicus Sentinel-1 mission. Meaning 'large fjord' in Greenlandic, the Kangerlussuaq Glacier flows into the head of the Kangerlussuaq Fjord, the second largest fjord in east Greenland.
Applications
Earth from Space video series
Explore our planet from above through the eyes of Earth observing satellites
Loading comment...
The comment will be refreshed after

00:00

.
CONTACT THE AUTHOR
* Denotes Required Field